FENCING SYSTEMS DELTA 55/DELTA ECO 55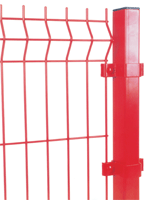 This is a fencing system with characteristic flexions that make the fence look aesthetic, as well as stiffen the panels made of bars ø 5 mm.
These fences are very popular because of their aesthetics and relatively low price.
They are used mainly in fences around private residences, office buildings, public benefit buildings – everywhere where the discrete access limit must be followed by aesthetics and functionality. When we add to all this the high quality and weather resistance (achieved thanks to hot galvanizing and additional powder painting), we are happy to offer this kind of fencing to clients with large requirements as to aesthetics and quality.
Thanks to the use of the assembly system that was tested in many buildings, the fence is easily adaptable to specific ground conditions. The assembly of this fence can be handled even by people who have never before had contact with this type of work.
DELTA 55 – Technical data:
 horizontal bar   Ø5 mm – 0.3
vertical bar  Ø5 mm – 0.3
large mesh 50×200 mm ± 1
small mesh 50×50 mm ± 1
span length 2505 mm ± 2
span height  830 – 2330 mm ± 2
arterial posts  profile 60×40x2 mm
final posts    profile 60×40x2 mm
corner posts    profile   60×60x2 mm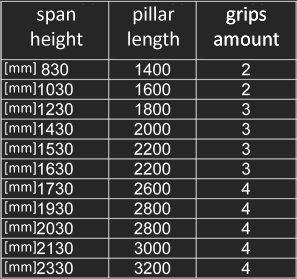 DELTA Private Residences, Gardens, School Yards, Office Buildings, Shops, Tennis Courts
DELTA ECO 55 – Technical data
horizontal bar   Ø5 mm – 0.3
vertical bar  Ø5 mm – 0.3
large mesh 62,5×250 mm ± 1
small mesh 50×50 mm ± 1
span length 2505 mm ± 2
span height  730 – 2580 mm ± 2
arterial posts  profile 60×40x2 mm
final posts    profile 60×40x2 mm
corner posts    profile   60×60x2 mm